Free Press Awards Ceremony at Woodlands Tavern
Honor local activists and listen to great music at this amazing event!
Free Press Awards Ceremony, featuring Willie Phoenix, is happening this Monday Oct 8 from 6-10 p.m. at Woodlands Tavern (1200 W 3rd Ave. Columbus).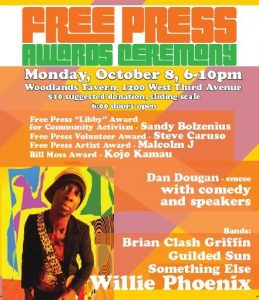 Honor local activists, hear great music by the fabulous Willie Phoenix, Brian "Clash" Grifin and local bands, enjoy refreshments, and socialize with Free Press friends!
Honorees include:
Free Press "Libby" Award for Community Activism – Sandy Bolzenius
Free Press Artist Award – Malcolm J
Free Press Volunteer Award – Steve Caruso
Bill Moss Outstanding Black Activist Award – Kojo Kamau
For more information, visit https://columbusfreepress.com/events/free-press-awards-ceremony-featuring-willie-phoenix-at-woodlands-tavern.
Don't miss this evening!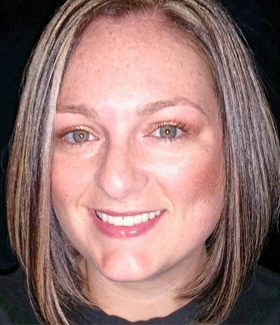 Tess Abney is a writer and artist from the Quad-Cities who enjoys writing on a variety of topics.