21 and Over: Holiday Edition, at Gateway Film Center
Experience movie night at Gateway Film Center like never before!
Gateway Film Center (1550 N High St. Columbus) presents 21 and Over: Holiday Edition this Friday Dec 21 and next Friday Dec 28.
For only $21 ($15 for myGFC members) you will receive admission to the 21-seat screening room and 1 drink ticket to private in-theater bar, while enjoying some of the best holiday classics.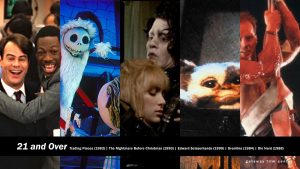 Friday Dec 21 at 9:30 p.m., catch a screening of Gremlins. Miniature green monsters tear through the small town of Kingston Falls. Hijinks ensue as a mild-mannered bank teller releases these hideous loonies after gaining a new pet and violating two of three simple rules: No water (violated), no food after midnight (violated), and no bright light. Hilarious mayhem and destruction in a town straight out of Norman Rockwell. So, when your washing machine blows up or your TV goes on the fritz, before you call the repair man, turn on all the lights and look under all the beds. 'Cause you never can tell, there just might be a gremlin in your house.
Friday Dec 26 at 9:30 p.m., you can enjoy holiday classic Die Hard on the big screen. NYPD cop John McClane goes on a Christmas vacation to visit his wife Holly in Los Angeles where she works for the Nakatomi Corporation. While they are at the Nakatomi headquarters for a Christmas party, a group of robbers led by Hans Gruber take control of the building and hold everyone hostage, with the exception of John, while they plan to perform a lucrative heist. Unable to escape and with no immediate police response, John is forced to take matters into his own hands.
Purchase your tickets today to 21 and Over: Holiday Edition, at https://gatewayfilmcenter.org/events/.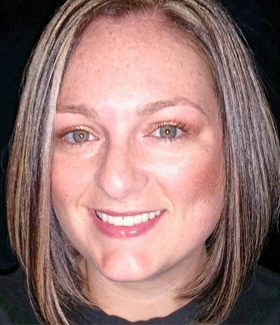 Tess Abney is a writer and artist from the Quad-Cities who enjoys writing on a variety of topics.