Snow Patrol Back in U.S. and Heading to Columbus!
After a seven-year hiatus, Snow Patrol is back and better than ever!
Make plans to enjoy live music from Snow Patrol and opening artist Harrison Storm this Monday Sep 10 at Express LIVE (405 Neil Ave Columbus). Doors open at 7 p.m.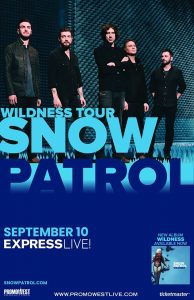 Since their 1998 debut, Songs for Polarbears, Snow Patrol has racked up an impressive number of critical and commercial accolades, including 15 million global album sales, 1+ billion global track streams, five UK Platinum Albums, and are Grammy, BRIT Award and Mercury Music Prize nominated.
After their Fallen Empires tour ended in 2012, band members —which also include multi-instrumentalist Johnny McDaid, guitarist Nathan Connolly, bassist Paul Wilson, and drummer Jonny Quinn — decided to take a step back from the band and focus on their own projects. Gary Lightbody continued his work with his Tired Pony side project with members of Belle and Sebastian, R.E.M, Reindeer Section and Fresh Young Fellows and moved to Los Angeles to begin writing songs for movies (including "This Is How You Walk On" for 2017's Gifted), and doing a number of high-profile co-writes with Ed Sheeran, Taylor Swift, Biffy Clyro, and One Direction.
Taking this extended break from Snow Patrol proved to be a source of inspiration and writing songs that were not pulled directly from his own psyche helped heal what Lightbody considered to be not so much writer's block as life block.
Tickets are $32 in advance and $35 on the day of the show. You can purchase tickets online at https://www.ticketmaster.com/snow-patrol-express-live-columbus-oh/venueartist/41554/903408 or by calling (800) 745-3000.
Don't miss Snow Patrol at Express LIVE!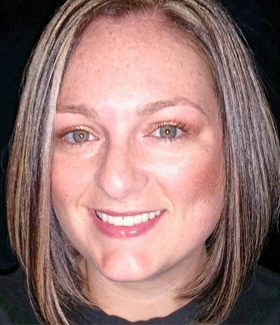 Tess Abney is a writer and artist from the Quad-Cities who enjoys writing on a variety of topics.