You'll Find Plenty of Mom Jeans at Woodlands Tavern this Week!
Enjoy a musically jam-packed evening at Woodlands Tavern this Tuesday night!
Mom Jeans, along with Just Friends, Shortly and Mover Shaker, will be taking the stage at Woodlands Tavern (1200 W 3rd Ave Columbus) this Tuesday Sep 18 at 6 p.m.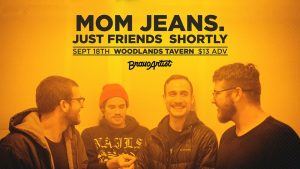 California power pop band, Mom Jeans, are an effortlessly likeable group of friends who proudly embrace their love for sad punk and emo. The quartet is lauded for stream-of-consciousness lyrics and energetic performances that prompt audiences to shred their worries and simply bounce along. By trading the sappy for heartfelt and the melodramic for truthful, Mom Jeans. have created a brand of emo that's self-aware but not self-indulgent.
General admission tickets are just $13 and can be purchased online at https://www.ticketweb.com/event/mom-jeans-w-just-friends-woodlands-tavern-tickets/8680215?pl=wood&REFID=wood.
Don't miss this feel-good evening!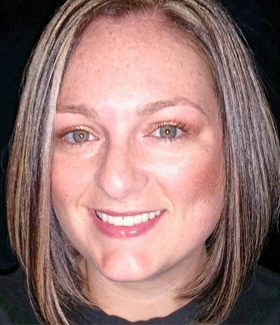 Tess Abney is a writer and artist from the Quad-Cities who enjoys writing on a variety of topics.