'Buffy's' Nicholas Brendan Slaying His Demons With Humor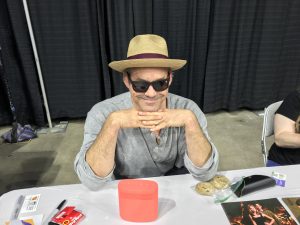 It's been a problematic decade for Nicholas Brendan, but the actor and writer seems to be getting his life back together, traveling around the country talking about his battles with depression, which have led to alcohol problems and arrests that have tainted his legacy over the past decade.
Brendan, best known for playing the wise-cracking Xander Harris on cult TV hit "Buffy The Vampire Slayer" from 1997-2003, and writing for the "Buffy" comic book since 2014, is taking steps to get his life back on track after several arrests over the past few years related to domestic violence and alcohol. After four arrests in as many years, stays in rehab for alcohol abuse and depression, and admitting on "Dr. Phil" that he had contemplated suicide, Brendan is traveling the country talking about his issues and mistakes of the past, while trying to keep his spirits up, slaying his own demons with humor.
"It's tough, depression is a tough thing," he said. "Every time you think you have it under control, it can trip you up. So you have to keep on it."
However, having taken accountability for his mistakes and looking to make amends for them, he's rediscovered his humor and creativity, he said. Accompanied by a representative, he was in the Quad-Cities June 22-23 for the Planet Funk Con at Moline's TaxSlayer Center and was happy to chat about various topics.
Brendan has been touring the country talking about his creative work as well as his charity work with depression-related causes. During a lengthy, candid and at times strangely hilarious conversation, he snapped off on a variety of topics.
On what he's been up to: "Writing, acting, doing a tour over 40,000 miles across the country talking about battling depression."
On 'Buffy' and its lasting fandom: "I'm still very much proud of it, we all are. We knew we were doing something really special that was going to have a lasting legacy, and it has."
On Sammy Hagar's tequila: "His tequila is the worst ever. Have you ever had it? It's called what, Cabo Wabo? It's paint thinner, to be honest with you, and that's doing a disservice to paint thinner. It's gas."
On Oedipal issues: "If you massage your mom for more than 10 minutes at a time, you should probably go to therapy, you know what I mean? If she makes you do it for more than 10 minutes it's time to see a therapist."
On beef stroganoff:
Nicholas Brendan: "When was the last time you had beef stroganoff?"
Sean Leary: I can't recall. Perhaps it wasn't that memorable. Well, come to think of it, I think it was at Sammy Hagar's restaurant in Cabo Wabo. I washed it down with tequila.
Brendan: Shit was lit man!
Leary: Yeah, Sammy came out and played an impromptu set…
Brendan: "And he said, 'thank you everyone for coming! Please enjoy the beef stroganoff!'"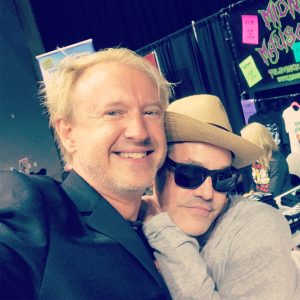 Leary: Yes, that's exactly what happened. He's very proud of that item on his menu. I think he cooks it himself.
Brendan: "Yeah, exactly. (pause) But, see, I love sour cream, but I don't like it hot, so keep that beef stroganoff away from me."
Leary: Duly noted. I'll tell the chefs at Cabo Wabo.
On Jimmy Buffett: "Margaritaville, man, that guy made a lot of money."
On sex:
Brendan: "The 69. That sexual position is useless. It's like tickling your own back. It's worthless. Also, I should probably should stop doing the pull-out method. I should probably get serious about birth control."
Leary: Always a good idea. So, are you saying there a lot of little Nicholases running around?
Brendan: "I don't know man, whatever, I don't go back to a city twice."
Leary: Unless you're compelled by a court of law?
Brendan: "Gotta find me. I'm a ghost man."
Leary: I'm guessing they might find it easy if they check your tour schedule on your Twitter.
Brendan: "Yeah, I probably gotta take that down."
On famous last words: "And, I'll leave you with this: Sheboygan."
Sheboygan.
Indeed.
Brendan will continue traveling the country through the fall on his Kicking Depression In The Gutter Balls tour. For more information, and his tour itinerary, see https://twitter.com/NicholasBrendon?ref_src=twsrc%5Egoogle%7Ctwcamp%5Eserp%7Ctwgr%5Eauthor.
Sean Leary is an author, director, artist, musician, producer and entrepreneur who has been writing professionally since debuting at age 11 in the pages of the Comics Buyers Guide. An honors graduate of the University of Southern California masters program, he has written over 50 books including the best-sellers The Arimathean, Every Number is Lucky to Someone and We Are All Characters.