Enjoy A Garden Party!
Enjoy a beautiful Garden Party while raising funds for a great cause, this weekend.
Hope Hollow is hosting their annual fundraiser, A Garden Party, at Pinnacle Golf Club (1500 Pinnacle Club Drive Grove City) on Sunday Jun 24 at 4:30 p.m.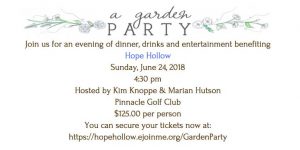 Hope Hollow is a charity that provides lodging, hospitality, meals, transportation and emotional support for persons traveling to Columbus for necessary lifesaving cancer treatment who are in need of financial assistance. Last year Hope Hollow provided nearly 1,000 nights of lodging!
The evening will include an open bar of various wines, beers, top shelf mixed drinks and a refreshing signature "garden punch." Assorted hors d'oeuvres will be served on the terrace by Starbucks volunteers while you listen to singer/songwriter Matt Munhall entertain you.
Dinner will be served in Pinnacle's window filled dining room overlooking the beautiful golf grounds and will include beef tenderloin and chicken marsala, garden salad, buttermilk mashed potatoes, mushroom risotto, broccoli with hollandaise sauce, green beans almondine, assorted desserts and Starbucks coffee.
The keynote speaker will be Dr. Don McClure, retired CEO, American Cancer Society's Ohio Division.
For a full list of the levels of sponsorship and to purchase your ticket today, visit http://www.hopehollow.com/.
Don't miss this amazing evening!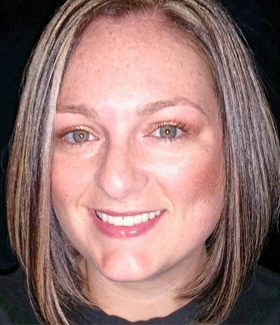 Tess Abney is a writer and artist from the Quad-Cities who enjoys writing on a variety of topics.