The Happiest 5K on the Planet Heading to Columbus!
There are only two rules to this one-of-a-kind race event. 1. Wear white at the starting line. 2. Finish plastered in color! That's right, it's time for The Color Run 5K!
The Color Run 5K is happening in Downtown Columbus (161 Washington Blvd Columbus) this Saturday Jul 21.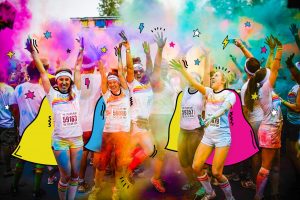 The Color Run, also known as the Happiest 5k on the Planet, is a unique paint race that celebrates healthiness, happiness, and individuality. Now the largest running series in the world, The Color Run has been experienced by over 6 million runners worldwide in 35+ countries.
Less about your 10-minute-mile and more about having the time of your life, The Color Run is a five-kilometer, un-timed event in which thousands of participants, or "Color Runners", are doused from head to toe in different colors at each kilometer.
Kick off the fun with the Check-In Party on Friday Jul 20 from 11 a.m. – 6 p.m. at Cricket Wireless (4186 W Broad St. Columbus).
The start-line window will open at 9 a.m. on Saturday morning. Make sure you plan your day with plenty of time. At The Color Run, the start line is its own pre-race party with music, dancing, warmup stretching and giveaways!
For more information on The Color Run 5K, including a course map, visit https://thecolorrun.com/locations/columbus-oh/.
Don't sit back and miss out on The Happiest 5K on the Planet!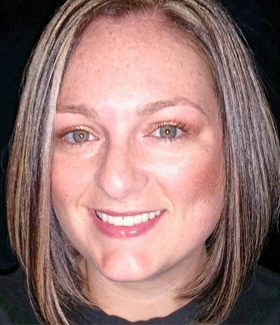 Tess Abney is a writer and artist from the Quad-Cities who enjoys writing on a variety of topics.