Wine Down at the Ohio Wine Festival
Wine down this weekend at the 2018 Ohio Wine Festival, presented by Byers!
Friday Jul 13 from 5-9 p.m. and Saturday Jul 14 from 1-9 p.m., enjoy the Ohio Wine Festival in the North Market (59 Spruce Street Columbus).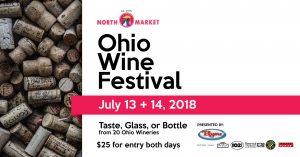 The Ohio Wine Festival will feature wineries from Ohio, entertainment, the outdoor Farmers' Market on Saturday and North Market merchants will be open throughout the two-day festival!
Ohio wineries include favorites such as: Bokes Creek, Brandeberry, Chateau Tebeau, Debonne, Eldchrist, Ferrante, Hanover, Maize Valley, Meranda-Nixon, Plum Run, Raven's Glenn, Troutman, Valley Vineyards, The Winery at Versailles, The Winery at Wolf Creek and Folck Farms!
Here is the music performance schedule for this amazing event:
Friday Jul 13                     5-9 p.m.                            DJ Trueskills
Saturday Jul 14                2-4 p.m.                            The Emily Syring Band
Saturday Jul 14                6:30-8:30 p.m.                 Parker Louis
Tickets for admission on both days are only $25 in advance and $30 at the door. You can purchase your tickets online at https://www.eventbrite.com/e/north-markets-ohio-wine-festival-presented-by-byers-tickets-46541021448?ref=ebtnebtckt.
The Ohio Wine Festival proceeds benefit the North Market Development Authority, the not-for-profit organization that operates the city's historic public market.
Don't miss this delicious festival!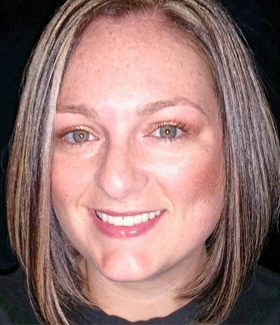 Tess Abney is a writer and artist from the Quad-Cities who enjoys writing on a variety of topics.