The Secret To Great School Pictures? Buttcheeks.
It's that time of year again, and if you have kids in elementary school, you know exactly what I mean.
School pictures time.
That's right, that time when you get your kids all dressed up and tidied up and get their hair looking perfect and their outfits looking spot on and send them to school, and then six or eight weeks later you get a packet of pictures that features a child that looks fantastic, but has a look on his or her face somewhere between fear, disinterest and a desperate need to pee.
I've been pretty lucky over the years in that my 10-year-old's pictures have been pretty good.  But he's had his moments. Including this year. It's not a bad picture, it just looks like he's think "hurry up and take the damn picture already!"
And it's really sad.
Not just because these pictures are being memorialized in yearbooks that will end up in the bottom of boxes in the attic and landfill (hmmm, ok, put that way, maybe it's not such a tragedy), but it's because the pictures could and should be so much better if just the photographers would master a very simple way to improve school pictures instantly.
School photogs, I have one word for you.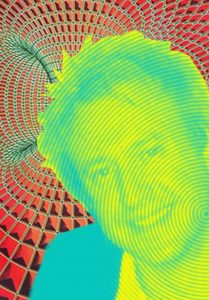 That word?
Wait for it.
Wait for it.
I think I said wait for it, didn't i? Well, you're not waiting for it. When I said wait for it, I mean wait for it. I mean WAIT. WAIT. FOR. IT.
Ok, you've been patient enough.
That word?
Buttcheeks.
Yes, buttcheeks.
Ladies and gentlemen, I see this every spring — the continued scourge of children not smiling in school pictures. The half-smiles. The surprised looks. The attempts at a grin. The frowns.
This could all be cured with one thing: The proper use of the word buttcheeks at just the right time, a second or two before the picture is being taken.
Now, there are specific ways to SAY buttcheeks that will get even bigger smiles from k
ids, dare I say guffaws, sincere grins and hearty chuckles. A funny intonation, mock indignation, an accent, etc. These will all accentuate the buttcheeks and make for consistent laughter and compelling, joyful school pictures year after year.
Why, you might even throw in the phrase poopy butts from time to time to mix things up. Once you've reached expert level.
But take it from me, Sean Leary, the expert use of buttcheeks is not only a sacred responsibility, it's an honor, a calling, really, and should be taken lightly. Especially if we're going to stop this annual scourge of less-than-stellar school pics.
So, school photographers, don't let us down.
Buttcheeks. Learn it. Live it. Love it.
Use it liberally as needed to make the school yearbook pictures of American children once more the envy of children around the world! Make our school yearbooks great again! Make them great with buttcheeks!
Trust me on this one.
No, really, trust me.
Do I have to go through this again.
Ok, good.
God bless you. God bless America. And of course, God bless BUTTCHEEKS!
Copyright 2018 Sean Leary / for more writing see www.seanleary.com.
Sean Leary is an author, director, artist, musician, producer and entrepreneur who has been writing professionally since debuting at age 11 in the pages of the Comics Buyers Guide. An honors graduate of the University of Southern California masters program, he has written over 50 books including the best-sellers The Arimathean, Every Number is Lucky to Someone and We Are All Characters.