Red Sun Rising Relocates Show to Newport Music Hall
Have no fear Columbus, Red Sun Rising will be giving you the show you deserve!
Red Sun Rising was originally scheduled to perform Dec 1 at A&R Music Bar, but due to a leak the show was rescheduled. And it's almost here!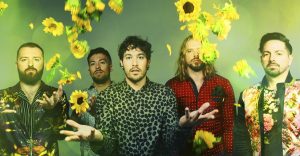 Ohio-natives, Red Sun Rising, will take the stage Saturday Jan 19 at Newport Music Hall (1722 N High St. Columbus). Doors open at 7 p.m.
Red Sun Rising formed in 2006 when Mike Protich and Ryan Williams, who used to be high school classmates, struck up a conversation about music at a gas station. By 2007, Red Sun Rising's first line-up was formed, and they were playing local gigs.
They built a following by previewing their self-released albums over their social media websites and were touring nationally by 2013. In 2014, the band signed with Razor & Tie records and released their album Polyester Zeal in August 2015 which debuted at number 11 on the Billboard Hard Rock album chart.
Their singles "The Otherside" and "Emotionless" both reached number 1 on the Mainstream Rock chart, making them the first band since Trapt to reach number 1 twice on their first album. Their third single "Amnesia" peaked at number 6 on the same chart. The band often uses the hashtag #WeAreThread, which is said to be the name of the genre of music they would like to represent. They explain that their influences are like threads in a fabric and they feel they cannot truly be described as one particular genre.
The band currently consists of members; Mike Protich (lead vocals, guitar), Ryan Williams (lead guitar), Dave McGarry (rhythm guitar, backing vocals), Ricky Miller (bass, backing vocals) and Pat Gerasia (drums, percussion).
While tickets from the originally scheduled show will be honored, there's still time to purchase more. Tickets are just $16 in advance and $18 on the day of the show. Visit https://www1.ticketmaster.com/red-sun-rising-columbus-ohio-01-19-2019/event/0500554FDC0281ED to purchase yours today.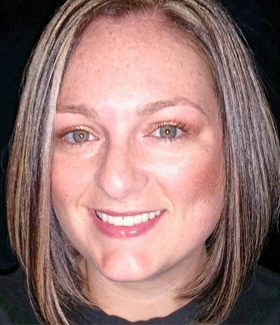 Tess Abney is a writer and artist from the Quad-Cities who enjoys writing on a variety of topics.